There are many incorrect myths about Common Law marriage.  Dallas divorce lawyer Gerald Tadlock works to help clients in Dallas, Collin and Denton Counties resolve their questions relating to Common Law marriage, which is also known as an "informal marriage."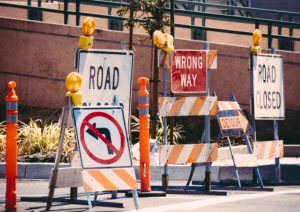 One common myth is that living together for a certain period of time will create a Common Law marriage.  Contrary to this popular misconception, there are three requirements that must be met to create a Common Law marriage:
Both parties must agree to be currently married.
Both parties must live together as husband and wife.
Both parties must present themselves to the public as husband and wife.
Another myth about Common Law Marriage is that it does not require a formal divorce.  This is a popular misconception.  In Texas, a couple seeking to terminate a Common Law Marriage is required to pursue a formal divorce.  This means that the parties must seek a divorce in the same manner as couples who were married formally.
CHILDREN BORN DURING A COMMON LAW MARRIAGE
When a child is born during a marriage-formal or informal-a presumption exists that the husband is the father of the child.  The date that a common law marriage is created can often be imprecise.  In situations where a child is born at, or near, the date a common law marriage was created, it is extremely important to have an experienced family law attorney.
DALLAS DIVORCE LAWYER
There are many other options to consider when determining if you have a common law marriage, as well as how to dissolve that marriage.  Children are often involved in common law marriages as well.  The requirements are fact intensive and often confusing.  Speak with us today to learn how we can help you navigate this confusing area of divorce law.   Contact Dallas divorce lawyer Gerald Tadlock to get started today!
Contact the Tadlock Law Office at 214-550-1122 for a FREE CONSULTATION to discuss your divorce matter.