Most people experience changes in circumstances in the years following a divorce.  For example, people routinely change jobs, experience changes in income, change residences and even have new children.  These changes in circumstances form the basis of post-divorce modifications of a prior court order.  The establishment of a change in circumstances is generally required to obtain a modification.  Plano Post-Divorce Modification Attorney has tremendous experience in modification of court orders.
Gerald Tadlock is a Plano divorce attorney who has substantial experience in both seeking, and defending, modifications of prior court orders.  Typical modifications include: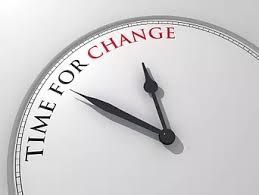 Child Support Payment Amounts

Spousal Support

Primary Custody of Children

Possession Schedule of Children

Geographic Location where one can establish residence of Children
When proving a change in circumstance before the Court, one must also prove that the change is both material and substantial to obtain a post-divorce modification.  For example, a small change in income may not be considered a material and substantial change in circumstance sufficient to modify child support.  However, the complete loss of employment would likely meet this burden.
CHILD SUPPORT MODIFICATION
A modification of child support may appear relatively simple, but can become quite contested.  The party receiving child support can allege the paying party is intentionally unemployed, or even intentionally underemployed, to avoid payment of child support.  Do not make the mistake of thinking that child support is a simple "matter of mathematics" because it is deceptively complex.
MODIFICATION OF CHILD CUSTODY
The modification of child custody is an extremely emotional and difficult area of law.  Inexperience can be very costly when it relates to child custody matters.  There are long-standing laws that should be considered such as the "best interest of the child" standard.  However, child custody laws are constantly changing.  Child custody cases are frequently lost by those who are unfamiliar with these laws.  Such a scenario is certainly emotionally devastating to the parties, but also to the children involved.
Plano Post-Divorce Modification Attorney
Gerald Tadlock is an experienced Plano post-divorce modification attorney who has handled post-divorce modification cases from the beginning of his legal career in 1999 through today.    Contact Tadlock Law at 214-550-1122 for your FREE PHONE CONSULTATION.